Join the Freezone Team: Discover Your HVAC Career Opportunity Today!
Looking for an employer that values hard work and dedication? Look no further than Freezone! Our company is committed to providing our employees with the tools, resources, and support they need to build a successful and fulfilling career.

At Freezone, we believe in rewarding hard work with competitive compensation packages that include healthcare, paid vacations, and much more. We understand that our employees are the backbone of our success, which is why we're dedicated to providing a positive and supportive work environment that encourages growth and development. Our team members have opportunities to advance their careers, expand their knowledge, and make lasting connections with their colleagues.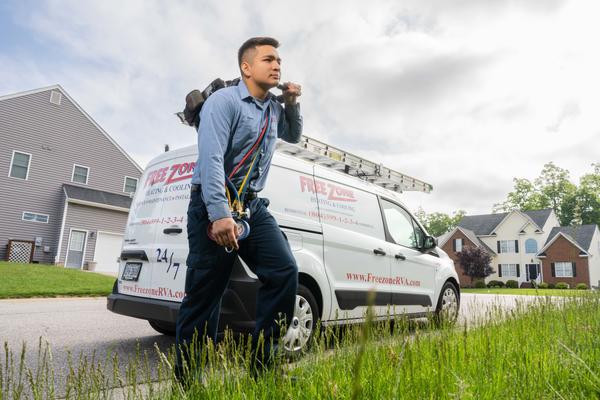 We're looking for home service professionals who are passionate about delivering exceptional customer service and who want to build a career, not just another job. With Freezone, you'll have the opportunity to earn more, learn more, and work in an environment that encourages creativity and innovation. So, if you're ready to take your HVAC career to the next level, we invite you to join our team and experience the benefits of working with Freezone today!
Open Positions
We're hiring for the following open positions:
HVAC Installation Mechanic
Begin a Career with Freezone Today!
We're here to help answer any questions you have regarding careers at Freezone. Whether you're applying for an open position or want to keep your resume on file with us for future positions, don't hesitate to reach out.