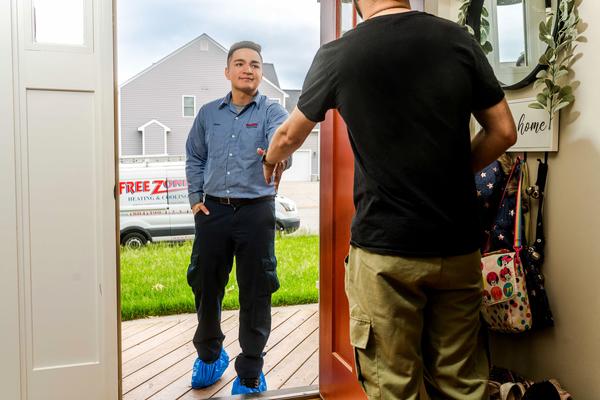 Looking to finance your next home service project? Freezone has you covered with hassle-free financing options that you can rely on. We've partnered with Service Finance Company and Microf (for challenging credit situations) to offer our customers the best possible financing deals around, with transparent terms that ensure you know exactly what you're signing up for. We even offer 0% interest financing on high-efficiency equipment, so you can save money while upgrading your home.
Standard equipment may have a higher interest rate, but our team is always happy to walk you through all of your options. Whether you're looking to finance an installation or a repair, we're here to help. If your quote is $500 or more, you can start the application process today!
Ready to get started? Simply fill out your application in just a few minutes and get approved in most cases within minutes. For more information on financing plans you may be eligible for, call us at (804) 399-1234. Let us help you make your home service dreams a reality today!
Apply for Financing Today
You can also call us if you have any questions. We're here to help find you the best financing deal possible for your home service repair or replacement!